Austin Sr High School


Class Of 1989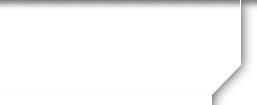 In Memory
Dana Rinne VIEW PROFILE
Dana Alan Rinne, 47, passed away June 9, 2018, at Hennepin County Medical Center in Minneapolis, Minnesota, after battling cancer for 15 months.

He was born to on Dec. 30, 1970, in Fremont, Nebraska, to Don and Donna (Milby) Rinne. Due to employment moves, he attended schools in Nebraska, Iowa, Minnesota and college at the University of Minnesota. His employment was as varied as his interests and included construction, masonry, Track Star Motorsports, certified Ducati mechanic, bartender and Aardvark Graphics. His interests and hobbies were flat track motorcycle racing with the Moto Mutts as well as road trips with friends, restoring motorcycles, archery, photography, writing and welding. He loved to weld and made decorative art pieces as well as furniture for his home and friends.

His dogs Cinder and Maggie were an important part of his life. He and Maggie took a 6-month road trip from Minnesota through the Southwest with Maggie riding in the sidecar and wearing goggles. They were a source of amazement wherever they went.

Dana is survived by his parents, Don and Donna Rinne of Fremont; his brother, Darin (Laura) Rinne of Minneapolis; and many aunts and uncles, cousins and friends.

He was preceded in death by his grandparents, Ray and Ruby Milby and Arnold and Lorena Rinne; and uncles, Dean Rinne, Dennis Milby and Chuck Bierle.

A memorial service will be at 10:30 a.m. on Friday, June 29, 2018, at Moser Memorial Chapel in Fremont with the Rev. Sean Tyler officiating. Memorial visitation will be from 9:30-10:30 a.m. on Friday prior to the service. In lieu of flowers, memorials are suggested to Hennepin Healthcare Foundation Cancer Research and Mid America Rottweiler Rescue. Online condolences may be left at www.mosermemorialchapels.com.
https://m.austindailyherald.com/2018/06/dana-alan-rinne-47/?fbclid=IwAR3pa5bEIgZuFjpT3T63jeMUNjwh9TRUnwpVhJUDy41J0-49zj7rl-cPC6k
Click here to see Dana's last Profile entry.